The Friary Complex
This complex consisted of a friary that was divided into public and private spaces. Since the friars took vows of poverty, very few personal possessions were recovered from this structure. There was also a detached kitchen that was connected to the friary by a covered walkway. All excavations at Mission San Luis have been guided by detailed research combined with a strong preservation ethic. Archaeological remains were sufficiently exposed and sectioned to gather necessary data, however, they were subsequently capped with clean fill and protected prior to reconstruction.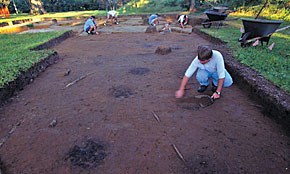 Exposing paired row of posts from the covered walkway that connected
the friary with its detached kitchen.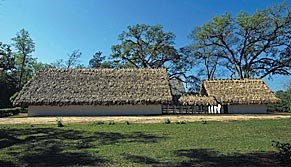 Reconstructed friary, kitchen, and walkway.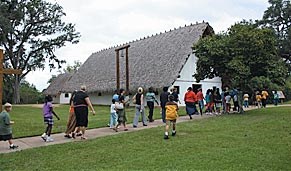 Visitors entering the friary complex.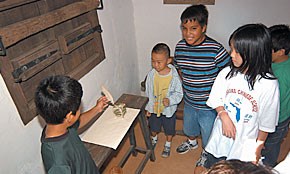 Students learn about the life
of Franciscan missionaries.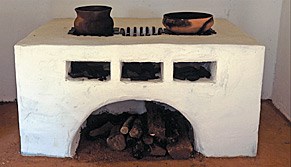 The only evidence of a Spanish-tradition stove at Mission San Luis was found
in the friary kitchen.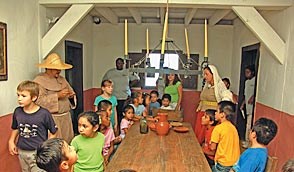 ESOL students visit the friars' refectory (dining room).