Unforgettable Experiences in an Extraordinary Place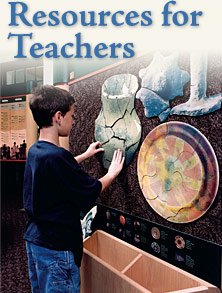 Whether used to enhance your visit to Mission San Luis or to enrich your current curriculum, our education department has developed lesson plans and provide other tools to help you navigate Florida history and meet the Next Generation Sunshine State Standards in and out of the classroom. Click on the links below to find lesson plans and other grade specific resources.
Teacher's Guide, Lesson plans, Vocabulary, and other resources by grade level:
Mission San Luis is a proud member of the Community Classroom Consortium (CCC):
The CCC is a coalition of more than 30 cultural, scientific, natural history, and civic organizations in north Florida and South Georgia. One of their signature programs is providing grants to area teachers.
---
* PDF Requirement: Adobe Reader is required to access documents being provided to you in PDF format. The basic Adobe Reader software is available for free directly from adobe.com.